No matter what your shape, we can help you find the perfect bikini to flatter and support your figure. The time for bikini's only being suitable for the young and super slim has passed and now designers ensure that variety in both top and bottoms is so varied that you don't need to miss out. There are lots of new bikini styles for all shapes available now.
Here is just a snapshot of a few styles that show how varied are the designs available in this latest release from our four brands.
No matter what your age, you can look and feel amazing in a bikini and we are here to help you find one today!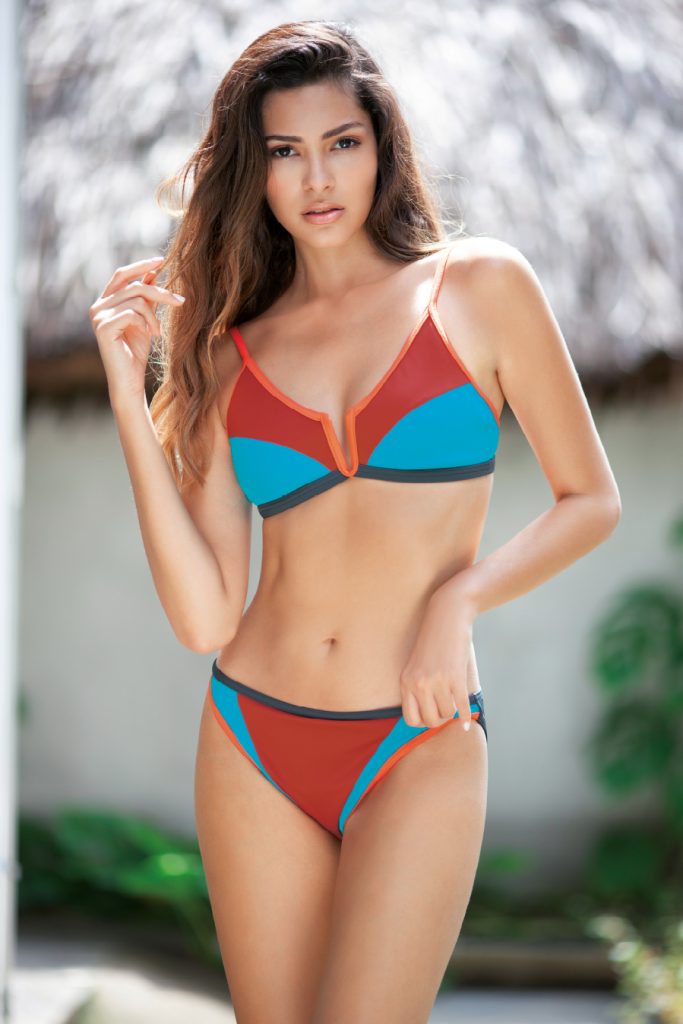 This bold and bright bikini from OLYMPIA® is a statement set. It may provide minimal coverage, but features a spacer bra for shape and support.
This pretty floral print from SUNMARIN® features a boyleg pant. This style is great for ladies that have a straight shape as it helps create the illusion of curves.
This modern print from SUNFLAIR® has a fuller top that provides great coverage for teens or ladies that appreciate a more modest style. The bra does contain an underwire for full support.
A lush print combined with a generous cut brief make this stunner from SUNFLAIR® a great choice for any lady. In addition to a beautiful cut, this bra does include an underwire for creating a great cleavage.
The high cut pant is starting to sneak back into bikini designs. This fabulous set from SUNMARIN® is a great style choice if you want to create the illusion of longer legs. That's a great reason to bring back this popular cut from a decade ago.
Daringly different, this stunning bikini from luxury brand OPERA® will help you stand out from the crowd.
There are lots more designs available from this release. Further options include mix and match bikini tops and bottoms so that you can 'build' your perfect bikini.
To find your closest boutique or online shop in Australia or New Zealand, please refer to our stockists page for a full list or email [email protected]u and we will be in touch promtly.